---
---
Raven Figures Introduction:
From the hugely popular Teen Titans Comic and TV series comes a set of new Pop!? Featured here is Raven!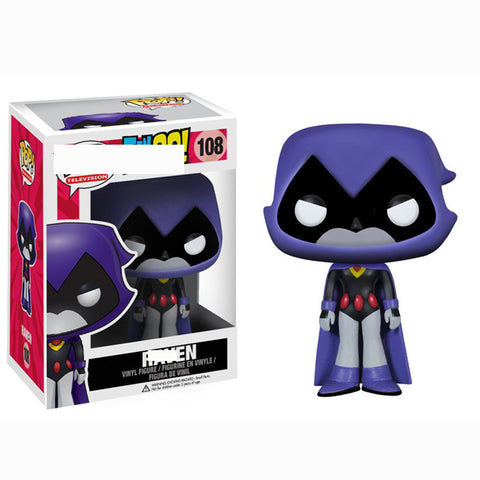 Raven is one of the most mysterious characters throughout the series. She is quiet, emotionless, studious, and sarcastic. She can always come up with a witty remark, specifically in reply to most of Teen Titans' antics and attempts at humor. Her appearance and attitude appears to be that of a typical modern goth female.
?
Add this Glow in the Dark variant to your collection now!
?Ideal for gift or collecting
Packing List : 1 x Action Figure
---